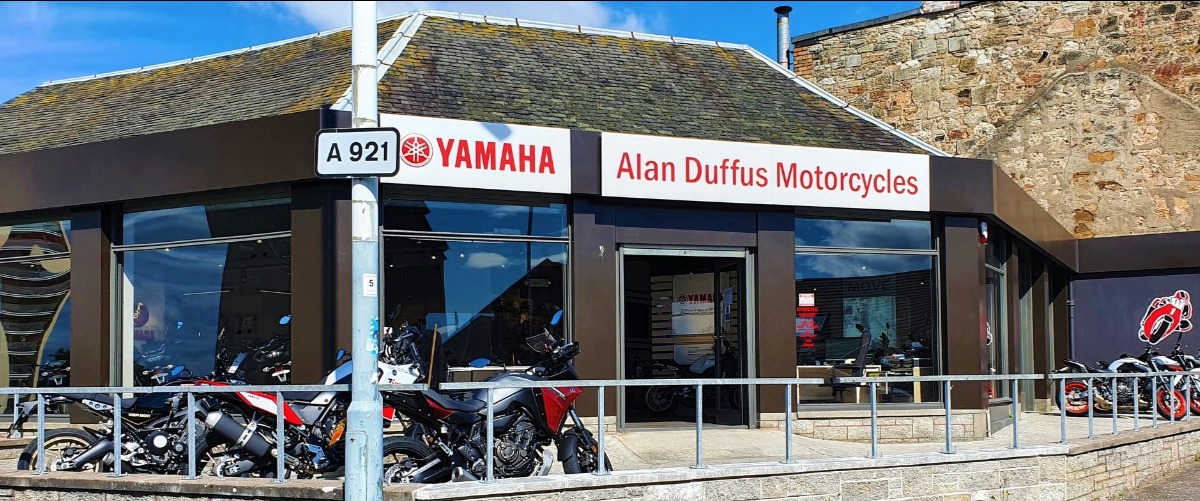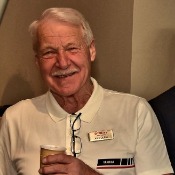 Alan Duffus
Managing Director
Founder and Managing Director of Alan Duffus Motorcycles. Multi times Scottish Speed Champion and TT  racer, Alan retired from competition some 39 years ago to concentrate on establishing and managing his motorcycle business. His recent return to the track to compete in the South African Classic TT saw him win first place in both The Race of Champions and The 1970's era of the Classic TT riding his Yamaha TZ750. Visitors to the showroom can see the bike in all its glory as it takes pride of place alongside the new range of Yamaha models. As well as competing Alan has also sponsored many riders over the years and continues to do so to this day.
Lewis Simpson
Sale's Executive
The youngest of the Alan Duffus Motorcycle team, Lewis has proved himself to be an invaluable team player. He joined us a number of years ago as an apprentice mechanic and progressed to become a Yamaha Technical Academy Silver Winning Technician. During that time he also took on the role of Assistant Parts/Service Adviser providing valuable customer service cover. Lewis has now moved into our motorcycle sales team as Sales Executive. With his friendly manner and his knowledge of all things bike, you will find him willing and able to assist with any prospective purchase.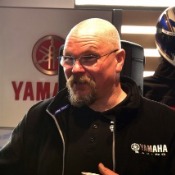 Gavin McLean
Senior Technician
Our top technician. Gavin has worked for Alan Duffus Motorcycles for over 25 years and runs our workshop here in Kirkcaldy. With a quarter of a century of Yamaha experience and expertise Gavin is the man to look after your pride and joy. He is also an avid biker who has a collection of classic and modern machines and the knowledge to handle all repairs and servicing requirements for any make of machine.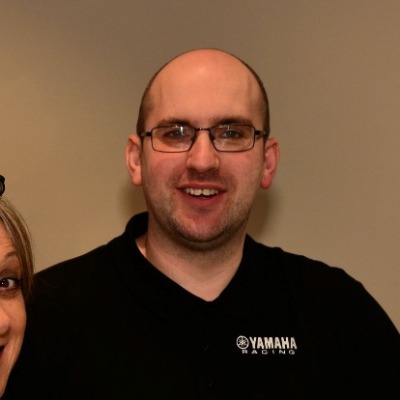 Mike Shepherd
Service/Parts/Accessories
Service adviser, storeman and clothing specialist. Mike has many years of experience both with Alan Duffus Motorcycles and working for other motorcycle outlets in Scotland. A biker himself he brings a wealth of experience to our team and is both meticulous and helpful. So if you need to book your bike in for a service, need help locating any part large or small or if you are looking for clothing or accessories then for up to date reliable advice Mike is your man.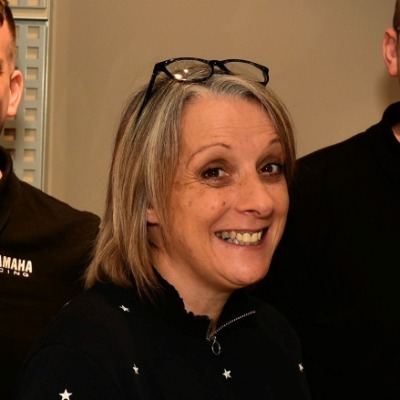 Vicky Grant
Bookkeeper
Vicky recently joined Alan Duffus Motorcycles and has very quickly become an asset to our team. She is highly experienced and knowledgeable in all things financial which ensures the smooth running of our accounts. Vicky has a great personality, is always willing to help and a valuable team member.
Alan Duffus began his racing career in 1966. Working as an apprentice at the time and only earning £3.00 per week meant lots of part-time jobs and building his own racing bike from cheap second-hand parts. However, with perseverance and help from his good friends Ian Robertson and Ronnie Hare, the dream was realised and his first race bike, a Triumph Norton was born.
With only 4 races per year in Scotland to compete in (Gask, Crimond and Beveridge Park), progress was difficult but lap times were good! Alan's first race was at Gask, outside Perth, working with his race mechanic, Ian Robertson, racing against Bob Steele, Geordie Buchan, Dave (Blondie) Reid and Dennis Gallagher. A 1000cc heat a Beveridge Park, Kirkcaldy in 1969/70 was the first of his many wins in Scotland which then led to the travel of circuits south of the border where more wins and fastest laps were recorded.
Following his success, then followed sponsorship and his first bikes that were not home built. Alan's main sponsors during his racing career were Bob Stark, Dave Mitchell, Jim Oliver, Tom Kinnaird, and Tom King (Gartwhinzean Hotel). His first sponsored bike was an ex Mick Grant, Jim Lea Commando and his most memorable race was winning the North of England championship at Croft Autodrome on Jim Oliver's TZ350, prepared by Bruce Hall and Dave Croy.
Throughout the 70s, Alan took numerous race wins and lap records plus 5 Scottish championships, taking his first championship win in 1972, as well as other prestegious titles throughout Britain, racing at circuits including Knockhill, East Fortune, Cadwell Park, Oulton Park, Brands Hatch, Mallory Park as well as the Isle of Man TT and GP. "My favourite circuits were Oulton Park and Cadwell Park. I really enjoyed racing there as they are fast and flowing plus I had a lot of success at these circuits". Alan won championships in almost every category, from 200cc single-cylinder 2 strokes, to four cylinder 1000cc Superbikes and feels very honoured that Knockhill Racing Circuit's first corner the Duffus Dip, was named after him.
"The competition was tough because it was the golden era in British road racing. Imagine standing on the grid waiting for the flag to drop knowing that the opposition included Mike Hailwood, Barry Sheene, Mick Grant, Steve Parrish, Tony Jefferies, Phil Haslam, Dave Potter, John Cooper, Bill Simpson, Jock Findlay and Bob Steele. It was never going to be easy but it was good fun and good racing". When asked who his greatest rival was on the track was, he took no time in replying "Jock Findlay'.
Following a crash at the 1976 Isle of Man TT, the decision was made (whilst lying in hospital) to open Alan Duffus Motorcycles. Early in 1977 that dream became a reality and the Yamaha franchise secured shortly after. The rest they say is history.
Having retired at the end of the 1979 season, Alan was invited by Mick Grant to return to the track, some 34 years later, to race in the South African Classic TT. His 1974 Yamaha TZ750 was brought out of retirement to race once again alongside Bill Simpson. He returned with the winner's trophy having won the Race of Champions and the 70s class of the SA classic TT. This fabulous machine is always on show in the dealership for you to see - unless of course its on it is on route to or from another race!
Alan has always greatly valued the sponsorship he received throughout his racing career. Over the years, he has gone on to sponsor many riders including Dougie Taylor, Iain Duffus, Howard Selby, Mike & Rory Skinner, Bob Grant, Callum Ramsay, Taylor McKenzie and Tarran McKenzie who between them won numerous Scottish, British and European titles as well as Isle of Man TTs. He has also helped a great number of local riders and continues to do so to this day.